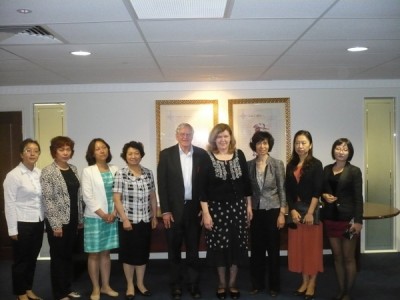 Ms. Anne-Marie Carroll (Managing Director) and Dr. Ron Passfield (Director) of Merit Solutions Australia hosted a visit by a Chinese Delegation on 22 November 2012.  This was the fourth delegation from China to visit Merit Solutions in Brisbane.
The visit was in line with China's National Policy on Education Reform and Development (2010-2020) which aims to turn China into a country rich in human resources.
Merit Solutions Australia is a networked, human resource consultancy organisation providing a wide range of human resource services to the public, private and not-for-profit sectors throughout Eastern Australia.
The Chinese Delegation was headed by Ms. Peng Biyan, Division Chief, National Center of Human Resources Mobility.  The Centre which sits directly under the Ministry of Human Resources and Social Security, P.R. China, is responsible for drafting the policies of human resource management, assisting university graduates seek employment and coordinating the Ministry's duties on job market research and database construction.
Other members of the 17 strong delegation were Heads of Human Resources from government departments in 13 different provinces.  Many of the delegates were responsible for talent mobility or exchanges.
Ms. Peng Biyan had requested information about the operation of job agencies, job market patterns and employment policy in Australia as well as information about how Merit Solutions manages recruitment including the employment of technological support.
Ms. Anne-Marie Carroll presented on the theme, "Recruitment in Australia– A Changing Industry" and covered topics such as: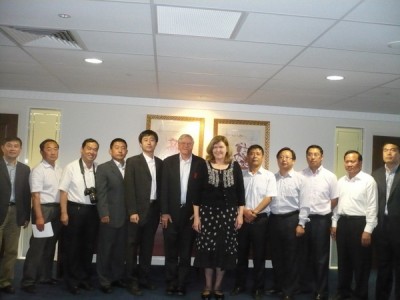 Australian job market
Australian employment policy
Recruitment industry inAustralia
Australian recruitment agencies
Technology in recruitment – sourcing and assessment
The role of LinkedIn
Public Sector recruitment
Future trends.
Ms. Carroll and Dr. Passfield were ably assisted by Geyi Sun (Bruce) who served as interpreter.  A small number of the delegates were fluent in English and occasionally offered translation of the more technical terms.
From the outset, Ms. Peng Biyan encouraged delegates to comment and ask questions and graciously introduced each speaker and explained what Province they were from.Members of the delegation were particularly interested in:
The level of employment support offered to new graduates by the Government
The role of labour hire firms
How Merit Solutions supports Government agencies in the recruitment process
How recruitment firms build their databases and keep them up to date
How Merit Solutions sources candidates for Senior Executive roles such as that of Director General
What forms of assessment are used (including psychometric assessment)
What major changes are taking place in the job market and the recruitment industry.
Ms. Anne-Marie Carroll commented, "It was great to see our first Chinese delegation headed by a woman and to see the high level of female representation in the delegation.  The tenor of the exchange was animated and highly participative and was an enjoyable and rewarding experience.  Ms. Peng Biyan was obviously proud of the level of female representation and this was reflected in the group photos which, for the first time, were segregated by gender."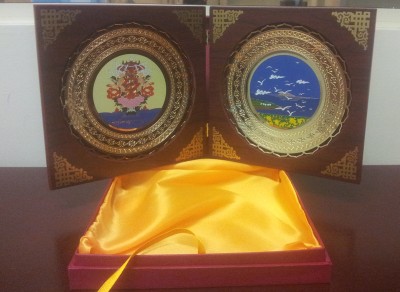 The exchange of gifts was undertaken at the conclusion of the visit and Ms. Peng Biyan presented Ms Anne-Marie Carroll and Dr. Ron Passfield with beautiful hand-made gifts.  Ms. Peng Biyan invited Ms. Carroll and Dr. Passfield to visit her in Beijing to further the exchange of ideas and build relations with Merit Solutions Australia.