Practical Emotional Intelligence

What is Emotional Intelligence (EQ)?
Emotional intelligence is the unique repertoire of emotional skills that a person uses to navigate the everyday challenges of life. In his book Emotional Intelligence: Why It Can Matter More Than IQ, Daniel Goleman defines EI or EQ as the "capacity for recognizing our own feelings and those of others, for motivating ourselves, and for managing emotions well in ourselves and our relationships."
Research has demonstrated that an individual's Emotional Intelligence is often a more accurate predictor of success than the individual's IQ. No matter how intellectually intelligent someone is, their success is still governed by how well they communicate their ideas and interact with their peers.
EQ is vital during times of change to build commitment, overcome challenges and engage stakeholders.
This workshop will assist participants to:
Understanding and accurately recognising emotions in themselves;
Constructively responding and regulating own responses to these emotions;
Using emotional awareness and tools to support personal effectiveness in the workplace;
 
Understanding and accurately recognising emotions in others;
Recognising emotion sequences and responding constructively to strong emotion in others;
Using emotional information and tools to develop and sustain working relationships within their team, managers, and with clients and stakeholders
Content:
Why Emotional Intelligence is critical in today's workplaces
How the brain shapes emotion and meaning
The Language of Emotion
5 core emotions and their impact
Understanding the limbic system and its responses
Recognising your triggers and behavioural signals and how to manage them
Regulating emotional intensity in the workplace – understanding the impacts on the wider team
Our Approach
Our approach is to use a mix of delivery methods including information sessions and small group practical activities as far as is possible in the time allocated.  We usually find that smaller group size results in better learning outcomes and therefore is more likely to result in the transfer of new skills into practice.  With one facilitator, we recommend trying to keep participant numbers to approximately 15 as this allows more time for individual questions to be answered and for each participant to get at least some personalised feedback/coaching during practical exercises or breaks. Feedback usually notes that value of this approach.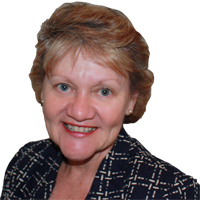 Maria O'Leary is an organisational psychologist with more than 25 years' experience in organisational and community development. She has highly developed skills in candidate assessment including the use of psychometric assessment tools.
She has specialist expertise in neuro-science and its application to organisational processes.
Contact us to discuss your in-house training needs