I was recently approached by Ortrun Zuber-Skerritt to launch her latest book, Lifelong Action Learning for Community Development: Learning and Development for a Better World, with her co-author, Richard Teare.
The occasion for the launch was the Australasian Conference of the Action Learning, Action Research Association (ALARA) on 24th September 2013.  Ortrun was in South Africa at the time and was planning to simultaneously launch her book in that country.
As a pre-publication reviewer, I had read the book and offered recommendations which were taken on board by Ortrun.  One of Ortrun's strengths as an author is that she always submits her pre-publication manuscript to a group of "critical friends" around the world for comment and suggestions before publication.
I have known Ortrun as a friend and a colleague since she first approached me in 1989 to be an invited participant to the International Symposium on Action Learning and Action Research that she was convening to bring together academics and practitioners from government, industry and community settings.  Richard has been a colleague and a friend since the early 90's through our collective experience with the International Management Centres Association (IMCA), a global professional association offering action learning based training and development.
This new book by Ortrun and Richard, introduces the paradigm of Lifelong Action Learning (LAL) and transposes it to a community setting by showcasing the work around the world of Richard Teare and colleagues through the Global University for Lifelong Learning (GULL).
Some key elements of the book that I found particularly valuable are:
literature review of lifelong learning
tools and techniques to develop lifelong action learning
literature review of evidence-based learning in organisations
how to create personal viability in materially impoverished communities through a process that builds character and competence and leads to the creation of self-sustaining, micro-enterprises
the GULL approach to certification of learning in developing countries through validation of personal and community outcomes (includes processes, techniques and  templates).
the development of community workers through GULL's process of Church and Community Mobilisation including collaboration with World Vision and Tearfund
links to video reflections and evidence of lifelong action learning through GULL's activities in South-East Asia, East Africa and the PacificIslands.
If you are looking for a book that is at once inspiring and practical, visionary and grounded, conceptual and instructional, you have come to the right place.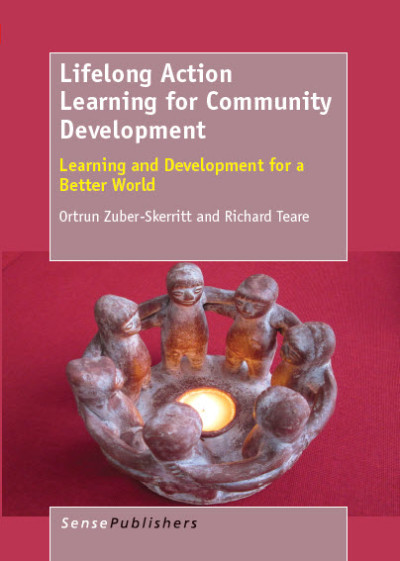 The book, Lifelong Action Learning for Community Development, can be purchased through the following outlets:
My detailed book review, presented as part of the book launch, can be accessed here:
Book Launch: Lifelong Action Learning for Community Development, ALARA Australasian Conference