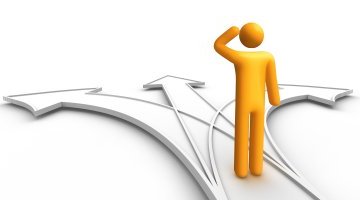 For many workers, their current career pathway emerges from an assorted mix of available training & job options post-school, vague career aspirations, unexpected opportunities from colleagues and lots of luck!  Often, we get past our twenty-something decade or beyond  and find our pathway has led to work options that no longer fit – no longer fit our best skills, our family demands,  our preferred lifestyle and our aspiration of how we saw our contribution to our world. Sometimes it is the growing unhappiness and daily lack of satisfaction at work that moves us to consider the wider options.  Sometimes it is the shock of a major organisational upheaval or redundancy that propels us to action. So, what can help get you started?
A career transition plan
If you decide that you want a change from your current path, a career transition plan will guide your choices.  Each one is different but will probably include:
stocktake – where you are now;
goals – your dreams and hopes for the future;
opportunities – current and future opportunities in work or business;
constraints – what has to be managed as you change direction
a pathway to a better future – choices to be made
Where to begin
It is not uncommon for a transition plan to cover between 6 – 18 months, even longer if further study or retraining is required.  However, they all begin at the same point – taking stock of where you are now.
CVs and skills/expertise lists, commonly prepared as part of job applications are a common starting point.  They contain a wealth of material, and help to identify the main areas of strengths/expertise you bring to any future roles. The difficulty, however, is that they reflect your existing career journey, which may not be helpful in pointing the way to a new or slightly different path.
Another source of valuable insight is identifying and reflecting on the deeper aspects of what your work brings to your life – values, life anchors, occupational preferences – all can provide rich insights into building a work life that 'fits' with your wider life aspirations. These results can also highlight now-viable career choices not previously considered, or discarded in your earlier years as pipe dreams.  Common assessment tools to consider might include:

Occupational Search Inventory
Work Aspect Preference Scale
Schein's Career Anchors Scale
Life Values Inventory.

Sometimes deeper personal reflection is called for, when many aspects of life are simultaneously undergoing major transitions. This can be supported by insights provided by more rigorous personality and preference assessment tools, together with change and luck readiness measures.
All of this information can then be considered together with current & future employment trends to develop a transition strategy which will build on the most likely opportunities for success. The new insights gained from these assessments can make all the difference to opening up a new range of possibilities.