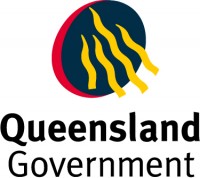 We are pleased to announce that Merit Solutions has been appointed to a newly created panel of providers, established by the Queensland Government and covering recruitment and selection for executive leadership roles including CEO, SES, SO and contract equivalents within the Queensland Public Service.
Queensland Government departments can access our high quality services at discounted rates in the following areas:
TIER ONE – EXECUTIVE RECRUITMENT AND SELECTION SERVICES
(other than to specialist technical roles):
• Pre-advertising activities including development of executive role descriptions, advice on advertising strategies and design of advertisements;
• Placement of advertisements;
• Executive Search;
• Candidate screening and assessment; and
• Reference and background checks.
TIER THREE – EXECUTIVE RECRUITMENT AND SELECTION – VALUE ADD SERVICES
• Panel participation;
• Provision of feedback to applicants;
• Shortlisting and development of assessment tools;
• Scribing including referee checks and preparation of selection reports; and
• Psychometric Assessment.
For more information, please give us a call on 07 3220-1166 or arrange a visit.