Consultant Profile
Meet our highly qualified and experienced team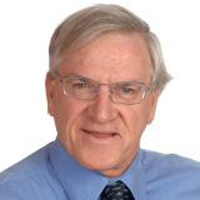 Director & Executive Consultant
Specialisation
Coaching for Executives and Managers
Leadership Development
Organisation Development
Change Management
Action Learning
Qualifications
Doctor of Philosophy (Organisational Learning and Innovation)
Masters of Business Administration (Org Change & HRD)
Bachelor of Business (Accountancy)
Certificate IV Workplace Assessment & Training
Memberships
Emeritus Professor, Australian Institute of Business (AIB), Adelaide
Action Learning and Action Research Association, Life Member
Career Details
Ron is currently a Director and an Executive Consultant with Merit Solutions. He also collaborates with Julie Cork and Associates in the delivery of action learning based leadership programs. Since 1990, he has consulted as a coach and mentor in leadership, culture and organisational change. Ron was a full-time lecturer in human resource management and organisational behaviour at undergraduate and postgraduate levels at Griffith University for more than a decade. Previously, Ron specialised in human resource management and change management during a 20 year career in the Australian Public Service. Over this time, he held many managerial and executive positions in five Government Departments up to senior executive service level. Ron was awarded the title of Emeritus Professor after working in an adjunct capacity for the Australian Institute of Business in Adelaide over more than 30 years, including roles as a Professor, Chair of Research Committee and member of the Academic Board.
Organisational Development & Change Management
Ron has a track record in conducting organisational reviews using interviews, focus groups and other data for diagnosis. He has worked collaboratively with senior executives to design and execute interventions which have achieved substantial and ongoing improvements in response to staff survey feedback, environmental challenges or internal staffing issues. Ron has led major change initiatives with national or state-wide reach. For example, he was engaged for 18 months on a consultancy basis to build the flexible learning capacity of the Vocational Education and Training (VET) sector in Queensland. Working with school teachers, TAFE teachers and private providers, Ron led a series of workshops, provided ongoing coaching and established an on-line strategy to share experiences, reflection and research into international best practice in this field. Previously Ron was engaged for four years by the former Australian National Training Authority as National Change Management Facilitator. He worked with senior managers from TAFE Institutes around Australia and some private providers who were developing whole-of-organisation change management plans to build the flexible learning capacity of their respective organisations. The groups of executive managers operated as action learning groups and Ron's facilitation involved one-on-one meetings, face-to-face workshops, online conferencing, teleconferences and ongoing mentoring. With the Australian Taxation Office, Ron was National Change Manager for a major technological and cultural change program.
People Policy and Practices
As Director, Corporate Services for the former Department of Social Security (Queensland and N.T.), Ron lead the whole corporate function for a large regional organisation. He oversighted initiatives relating to equity, diversity and anti-discrimination. He had a lead role with employee relations issues including the management of complex disciplinary actions in response to Code of Conduct concerns.
Learning and Development
Ron has extensive experience in the design and facilitation of leadership and management development programs designed to improve performance, foster innovation and deliver significant organisational outcomes. Over the past 12 years, Ron has co-designed and co-facilitated with Julie Cork more than 60 longitudinal, action learning-based, manager development programs. These 4 to 6-month programs comprise monthly workshops, followed by work-based practice of people skills and public presentation of the outcomes of a concurrent action learning project undertaken to improve some aspect of people management in the participant's organisation. The programs have been delivered by Ron and Julie in 12 Queensland Government Agencies in locations from Roma (far West) to Cairns (far North). Participants have included professional and technical specialists, middle managers and senior executives focussed on improving their people management skills. Ron has delivered modules on giving and receiving feedback, managing staff performance, change management, managing upwards, managing an inter-generational workforce, mindfulness in leadership and coaching/mentoring.
Coaching
Ron has coached and mentored executives, managers and organisational development consultants as an executive manager, as a supervisor of PhD and Master's students using action research for organisational change and as an external consultant. Ron's significant coaching and organisational consulting achievements include:
Coaching for a range of managers across government, not-for-profit and the private sectors, building their confidence and capability in handling complex staffing matters including performance management, team culture and managing upwards;
As co-facilitator conducting more than 60 longitudinal action learning based, leadership development programs within the Queensland Public Service, provided ongoing coaching support to individual participant executives and managers in relation to applying their learning, addressing specific challenges and progressing their action learning projects.
As National Change Manager for the implementation of online learning in the TAFE Sector coached senior managers in TAFE Institutes around Australia who were responsible for developing a whole-of-organisation change management plan for their respective organisations (4 years)
Ron adopts an action coaching approach with a focus on helping managers and executives to achieve real personal development and organisational outcomes. More recently Ron has focused on developing mindful leadership in line with the global mindfulness movement designed to help executives to develop calmness, clarity, creativity and improved personal productivity.
Action Learning
Ron has a forty-year track record with action learning. He has facilitated learning sets focussed on reflective practice in a wide range of settings including with facilitators, project managers, researchers and executives. Ron designed and facilitated an award-winning action learning program for the University of Queensland. Conducted over 9 years, this program became the major source of innovation in the University of Queensland and was judged as best practice by the National Committee for Quality Assurance in Higher Education. It became the subject of Ron's PhD in which he developed a model for sustainable capacity building in organisations. Ron has used action learning in major national change programs (discussed in more detail below). With Anne-Marie Carroll, he designed and led specialist workshops in the design and facilitation of action learning.
Ron is a Past President of the Action Learning and Action Research Association and has a global profile in this field. He has facilitated workshops on action learning and action research across Australia and in New Zealand, PNG, Singapore, the United Kingdom and Colombia.
Other Achievements
Ron is the author of www.growmindfulness.com, a current blog with 500 posts covering mindfulness practices, leadership, mental health and management.
Would you like to work with Ron?
Contact us to discuss availability and how he can help you and your organisation.