Consultant Profile
Meet our highly qualified and experienced team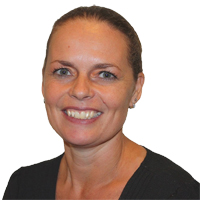 Specialisation
Full Recruitment Services
Search
Selection
Shortlisting
Scribing
Panel Support
Psychometric Assessment
Qualifications
MSc – Training & HR Management
Diploma in HR Management
EFPA (European Federation of Psychological Associations)
Certified TUP (Personality and Ability Assessments)
Licensed 15FQ and PAPI 3 Personality Profiling
Career Details
Paula returned to Merit Solutions in 2015, following an earlier stint with Merit in 2007-8. From 2008 to 2015, she worked as Manager – Search for a leading Mining Executive Search Consultancy and as a Senior HR Consultant for a smaller HR Consultancy concentrating more specifically within the area of Outplacement. Migrating to Australia in 2004, Paula initially joined Chandler Macleod Group as a Senior Consultant working within their Executive Division. In this role, she supported a number of Executive Level Search campaigns for a variety of Local and State government departments. Previously, she spent 20 years working in the private sector across the areas of HR & Recruitment Consultancy and Banking and Finance. Paula has gained international experience as a HR and Recruitment Manager having worked in the UK, Bahrain and Dubai – UAE.
HR Policy and Practice
Paula has worked as a consultant completing HR Audits and advising on the review, development and implementation of HR policy and practices. Working with a start-up company in Dubai, she had responsibility for developing a comprehensive range of policies, procedures and practices with a particular focus on recruitment and selection, as well as onboarding and performance review policy and processes.
Recruitment and Selection
With Merit Solutions and in previous consultancy roles, she has provided a number of executive search/head-hunting assignments for both local and Queensland government departments for senior level and technical positions, often within very short timelines. In addition to government recruitment and selection, Paula has also supported multinational blue chip companies across the mining, engineering, FMCG, pharmaceutical, oil & gas, telecommunication and IT industry sectors. Having worked across a very broad spectrum of industries Paula is able to quickly comprehend both highly technical and operational job specifications.
Paula has also worked with selection panels in agencies across three levels of government to provide expert scribing, panel member and short-listing services. Regarded highly for her expert advice during interview and timely presentation of reports and services, she is adept at (and enjoys) working at all levels of the organisation.
Psychometric Assessment
Paula has used Psychometric Testing for over 15 years and is licensed to administer, score and provide feedback on a range of personality and ability tools. She provides valuable professional advice to clients regarding the use of psychometric assessment in both Recruitment and Selection and Career Transition.
Career Coaching
Paula has provided training and coaching in the areas of recruitment and selection and career counselling for a number of years. She has worked with individuals, often on a one-to-one basis, to support them in the preparation of highly marketable resumes, succinct job applications, social media profiling, and behavioural interview role-plays.
Other Achievements
Having worked in the Middle East for 10 years prior to her migration to Australia, Paula has developed a strong understanding of cultural differences and sensitivities, and is able to communicate effectively with a wide range of people from blue collar site personnel through to board level executives.
Would you like to work with Paula?
Contact us to discuss availability and how she can help you and your organisation.