Consultant Profile
Meet our highly qualified and experienced team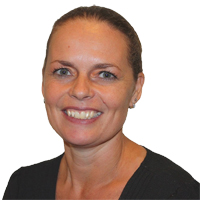 Specialisation
Executive Recruitment and Search
Full Recruitment Services
Psychometric Assessment
Selection
Shortlisting
Career Coaching
Recruitment Audits, Policy and Practice
Panel Support and Scribing
Qualifications
MSc – Training & HR Management
Diploma in HR Management
BPS/EFPA Level 2 Test User – Ability and Personality Psychometrics
Career Details
Paula joined Merit Solutions in 2015 and brings with her a wealth of search, recruitment and selection expertise, spanning 25 years.   For the last six years, Paula has been providing those services for a range of Merit clients, including positions at the executive level ranging from Director to Deputy Director-General. 
Prior to joining Merit Solutions, Paula spent many years working in the private sector and gained international exposure as both a HR and Recruitment Manager.  Paula has worked in the UK, Bahrain and the United Arab Emirates. Migrating to Australia in 2004, she initially joined the Chandler Macleod Group (CMG) as a Senior Recruitment Consultant, working within their Executive Recruitment Division. In this role, she supported various executive and technical search campaigns for both local and state government departments.  She left CMG to join a boutique HR Consultancy, Bluhat, to focus more in the areas of Outplacement and Career Counselling.  Prior to joining Merit Solutions, Paula worked as a Manager – Search, for a specialist Mining Executive Search firm for over 5 years.
Executive Recruitment and Search
Paula is well versed in the areas of executive search and head-hunting. Recently, she led the successful international search for an Executive Director for one of our government clients in the Education sector.  This was a two-pronged approach, including a national advertising campaign, using both print and social media, coupled with a traditional research and search process.  Working closely with her client and their Executive Leadership Team, this unified partnership resulted in a highly qualified applicant pool.  Paula also supported the panel in the final interview process that led to successful offer and placement.  The success of this assignment has since led to repeat business opportunities and additional referral of work.
In addition to government recruitment and selection search services, she has also supported multinational blue chip companies conducting search and talent mapping services for organisations across the mining, heavy industry, engineering, FMCG, pharmaceutical, oil & gas, telecommunications and IT industry sectors. Having worked across a very broad spectrum of industries, she has gained the ability to quickly comprehend both highly technical and operational job specifications and has sourced applicants globally, including a President Minerals and Metals for an Engineering Consultancy, sourced from South America and a Principal Geophysicist for a leading Mining company sourced from Canada.
Psychometrics
Qualified in providing a range of personality and ability psychometric assessments, Paula has been actively supporting clients with the benefits of world-renowned and authentic psychometric tools for over 20 years.  She is licensed to administer, interpret and provide both client and applicant feedback on personality assessments including PAPI 3, 15FQ and Jung Type Indicator.  Paula has used psychometrics to support a range of HR functions including recruitment and selection, training and development and career coaching. 
Career Coaching
Paula is particularly passionate in the areas of career coaching and counselling, where she can impart her vast 25-years recruitment and selection expertise to support those that may have been impacted by organisational restructure or redundancy.  Supporting a range of government clients, she has worked with individuals, often on a one-to-one basis, to support them in the preparation of highly marketable resumes, succinct job applications, social media profiling, and behavioural interview role-plays.  Some of the clients Paula has supported in recent years include Disability Services Queensland, Department of Seniors, Disability Services and Aboriginal and Torres Strait Islander Partnerships, Anti-Discrimination Commission Queensland, Transport and Main Roads and QLeave.  
Recruitment Audits, Policy and Practice
Paula has worked as a consultant completing Recruitment Audits and advising on the review, development and implementation of recruitment best practice procedures.  A recent audit, completed for a local government client, Paroo Shire Council, identified a number of areas to support best practice recruitment and selection process.  Previously, working in consultancy, she has been involved in numerous salary survey reviews for companies including Ford Motors and McKinsey & Co.  As HR Manager within a Dubai based start-up company, she was responsible to develop a wide range of HR systems, policies and practices from recruitment and selection to onboarding and the development of a robust performance management system.  This role required her to partner closely with line management to support and enhance best HR practice and process adoption across the company.    
Panel Support and Scribing
Over the last 6 years working for Merit Solutions, Paula's selections work has branched across three levels of government to provide expert scribing, panel member and short-listing services. Regarded highly for her expert advice during interview and timely presentation of reports and services, she is adept at (and enjoys) working at all levels of the organisation.
Other Achievements
Having worked overseas earlier in her career, Paula has developed a strong understanding of cultural differences and sensitivities.  She draws upon her international experiences to converse genuinely and effectively with a wide range of people from differing cultures and backgrounds.
Would you like to work with Paula?
Contact us to discuss availability and how she can help you and your organisation.