Consultant Profile
Meet our highly qualified and experienced team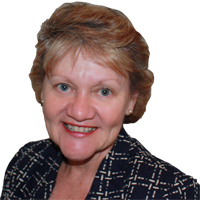 Specialisation
Executive Recruitment
Learning and Development
Facilitation
Psychometric Assessment
Organisational Development
Coaching
Qualifications
B.A. (Hons) (Psych), University of Queensland
M.Psych.App. (Organisational), University of Queensland
Memberships
Registered Psychologist with the Psychology Board of Australia
Australian Psychological Society, Member
College of Organisational Psychologists, Fellow
Career Details
Maria is an organisational psychologist with more than 25 years experience in organisational and community development. Her skills and experience lie in the areas of human resource management, the management of organisation change, facilitation and intervention process design. She has developed particular expertise in the areas of executive selection, retention, development and mobility, professional supervision, coaching and performance management. Maria completed her Masters in Applied Psychology (Organisational) with a dissertation focussed on career and preparatory pathways for senior executive roles.
Maria was first appointed to a senior executive position in the former Queensland Public Sector Management Commission as Manager, Senior Executive Service in 1991 and has since undertaken executive positions in such diverse Queensland Government agencies as Family Services, Primary Industries and Queensland Health. Over this time, she worked in corporate roles as a Director of Human Resources, in service delivery as a Regional Director, in governance roles as Director, Executive & Legal Services, and in policy roles as a Director, Strategic Policy. She has also lectured at postgraduate level in QUT's MBA program in both Strategic Human Resource Management and Organisational Behaviour.
Since leaving government in 2006, Maria has consulted to the private and NGO sector and worked with a large recruitment & management consulting firm. She joined Merit Solutions in 2011. Over the past eight years, she has led executive recruitment search and assessment assignments, facilitated numerous workshops on a wide variety of topics and consulted on issues including change facilitation, organisational design, team culture and values, staff performance and capability development.
Senior Executive Service Work
Maria managed the establishment of the Senior Executive Service within the Queensland Public Service, including the management of SES establishments, recruitment, selection and mobility programs. Through this work, Maria developed a particular interest in CEO and SES job design, career paths and preparatory pathways, which became the focus of her Masters' program of research. More recently, Maria has been involved in senior executive selection and assessment centre work for a range of private sector clients, together with individual career transition support.
HR Policy and Practices
Maria has a breadth of policy development and implementation experience, including recruitment and selection, performance management and development planning. Additionally, Maria has developed and implemented policy to support service delivery within Disability Services. A critical component of Maria's work establishing the Queensland Government Senior Executive Service was her development of policies and procedures relating to executive recruitment, performance management, executive remuneration, redeployment and redundancy and SES establishment management.
Learning & Development
Drawing on her early career work in staff development, Maria has undertaken learning and development assignments with middle managers & senior executives from both government and non-government agencies. She developed and implemented a service-wide executive development framework and programs for the Queensland Government's initial Senior Executive Service, including curriculum design for both the leadership and policy development programs. Maria also implemented service-wide executive performance management systems, including performance agreements for chief executives and senior executives. A key component of these required individual development plans and Maria was directly involved in facilitating and reviewing the first round of these development schemes.
Since joining Merit Solutions, Maria has designed and delivered a wide range of training with a focus on emotional intelligence, change management, workplace conversations, leadership, career transitions, communication skills for complex situations, and recruitment and selection training in the Queensland Public Service and not-for-profit sector. She frequently designs and leads bespoke workshops for team development and professional learning.
Coaching
Maria draws on her diverse leadership experience in her coaching work with senior executives and managers. Maria has an extensive track record in mentoring and coaching senior leaders and executives. She has developed a particular interest in working with managers to improve work team performance and that of individual direct reports. A natural progression from development planning has been Maria's work in broader career planning and coaching including psychometric assessment, life/work rebalance and individual career transition support for employees displaced by major organisational change. Specific relevant experience includes:
Mentor – Queensland Health Next Generation Leadership Program (2016-2018)
Developing the Design Framework for the Inaugural QPS Senior Executive Leadership Program
Development Planner/Executive Coach – range of senior managers from diverse public sector & non-government agencies, eg Energex, Legal Aid Queensland, Multicultural Centre for Health and Wellbeing, Department of Primary Industry, Department of Natural Resources, Mental Illness Fellowship Queensland, Mater Hospital
Mentor – QPS Graduate Development Program (12 month program), Department of Natural Resources Mentor Scheme, University of Queensland Psychology Department
Approved Psychology supervisor for AHPRA specialist psychologist endorsement
Career and Transition Support
A natural progression from development planning has been Maria's work in broader career planning and coaching for individuals, including psychometric assessment, life/work rebalance and individual career transition support for employees displaced by major organisational change. She brings a deep understanding of executive management, an appreciation of the context for leadership particularly in government, practical experience as a senior manager and outstanding coaching skills.
Organisation Development and Change Management
Enabling organisational and cultural change has been a core focus of many assignments undertaken by Maria. She has been actively involved in organisational strategy – change programs, departmental mergers, organisational restructuring, transition planning (including job redesign & evaluation) and manager/employee support processes during change. Maria's recent work has focused on change management support and, in particular, workforce capacity building and preparation for major change within both public and community sectors.
Would you like to work with Maria?
Contact us to discuss availability and how she can help you and your organisation.