Consultant Profile
Meet our highly qualified and experienced team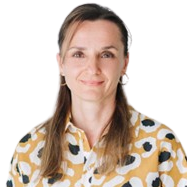 Specialisation
Recruitment & Selection
Shortlisting
Scribing
Report Writing
Panel Support
Graduate Recruitment Selection and Development
Organisational Development
Organisational Coaching
Learning and Development
Capability Deverlopment
Qualifications
Bachelor of Arts (Hons) (Psychology)
Career Details
Laura has extensive experience in the field of People and Culture acquired over 18 years across public services, corporate, social enterprises, and not-for-profit sectors. She has worked overseas in London for 11 years and gained significant experience as a consultant working on transformational projects. Her experience has seen her work on numerous human resource initiatives with the primary aim of improving systems and work performance, ensuring the right people were selected for roles, increasing employee engagement, and developing organisational and leadership capability. She has recently been engaged to work with many Commonwealth Government departments to recruit and select graduates for their internal programs, as well as shortlisting and recruiting for Australian Border Force. Her experience also encompasses work within Australia Post to conduct leadership development centres and support the organisation in enhancing its leadership capability.
Recruitment and Selection, Shortlisting, Scribing
Laura combines her in-depth understanding of the principles of merit-based recruitment with practical experience in government recruitment processes. With many years of experience in selection panels, she has developed specialist skills in shortlisting, interview techniques, scribing, reference checking, report writing, candidate care and post selection feedback. She is known for her level of professionalism and attention to detail providing expert advice and delivering results on time.
Talent Management
Laura has enjoyed working on projects that included designing and developing graduate recruitment and leadership development assessment processes for large organisations, as part of their strategic focus to attract, recruit and retain great talent. Her experience includes developing succession planning models and increasing organisational capability to support employees and meet current and future business needs.
Capability Specialist
Laura has a strong track record in devising and implementing initiatives and processes across organisations that result in capability uplift. She has extensive experience in designing and delivering learning and development programs, creating mentoring and coaching frameworks, devising career development pathways, creating capability models and implementing rewards systems.
People And Culture
Laura also has a passion for, and has been the lead in, developing and implementing values frameworks across organisations. She has created innovative initiatives to foster strong staff engagement and create a positive and high performing team environment and workplace culture.
Would you like to work with Laura?
Contact us to discuss availability and how she can help you and your organisation.