Consultant Profile
Meet our highly qualified and experienced team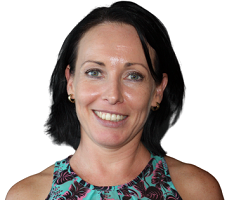 Specialisation
Recruitment & Selection
Shortlisting
Scribing
Training and Development
E-learning
Qualifications
Bachelor of Further Education and Training
Diploma in Training and Assessment Systems
Career Details
Jodie joined Merit Solutions in 2014 after over 17 years' experience managing human resource projects for both the Queensland Government and private sector clients. Whilst in government, Jodie was responsible for various human resource initiatives including recruitment and selection, induction, training and development and e-learning programs of work. With the Department of Education, Training and the Arts, Jodie managed a nationally funded VET sector capability building project and led a team responsible for a program of state-based e-learning projects. She worked as a Queensland Government employee for 13 years across various departments, building a strong track record in the development of HR strategies, change management and policy development. Jodie's excellent interpersonal skills, her flexible style and attention to detail have attracted positive comments from various State/Territory stakeholders, sectors and staff from all levels across government.
Recruitment and Selection, Shortlisting, Scribing
Jodie combines an excellent understanding of the principles of merit-based recruitment with practical experience in workplace management. With many years of involvement in selection panels, she has specialist skills in shortlisting, interview techniques, report writing and post selection feedback. Jodie has worked with various Queensland Government selection panels to provide expert shortlisting, scribing, selection services and as a panel member. She is noted for her professionalism, communication skills, provision of expert advice, high quality documentation and timely service.
HR Policy and Practice
Jodie has a strong track record in the development of HR strategies, change management and policy development. Within several Queensland Government agencies, she played a key role in the development and implementation of corporate induction and graduate development programs; an Indigenous employment strategy; and development of a comprehensive range of generic policies and procedures. Additionally, Jodie was a key contributor to the development and implementation of an online Code of Conduct program.
Training & Devlopment
Jodie has significant experience across all aspects of training and development, from analysing training needs through to the design, development, delivery and evaluation of both online and face to face training programs. She has extensive knowledge of the Australian Quality Training Framework (AQTF) and has set up the policies, procedures and systems to obtain registered training organisation (RTO) status. Jodie has worked with content experts to design, write and implement training manuals for a range of change initiatives, including the implementation of a new IT system for Workplace Health and Safety (WHS) Queensland, as well as writing training materials to support the implementation of the new WHS Act in 2012. Jodie has been responsible for a variety of training initiatives from the design of a small training program, to assessing learners for Certificate IV in Assessment and Workplace Training, to developing an organisational learning and development framework.
E-Learning
Jodie's track record in flexible/blended delivery can be demonstrated by her experience of formulating policy responses in response to the national priorities for Queensland, developing online learning materials, delivering professional development workshops/sessions for providers and individuals as well as supporting and informing registered training organisations (RTOs). Jodie has worked with a wide range of private, public and enterprise registered training organisations (RTOs), industry, schools, government and community organisations on the e-learning agenda with a focus on client engagement, provider flexibility and innovation, capability building and research and policy.
Would you like to work with Jodie?
Contact us to discuss availability and how she can help you and your organisation.