Consultant Profile
Meet our highly qualified and experienced team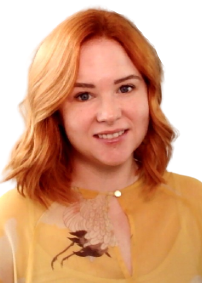 Specialisation
Recruitment and Selection

Shortlisting

Scribing

Report Writing

Panel Support

Industrial and Employment Relations

Performance Management

HR Data Development and Analysis

HR Strategy Research and Implementation
Qualifications
Diploma of Human Resources Management
Career Details
Joining Merit Solutions in 2022, Eilish brings a track record of more than 13 years of practical human resources and people management experience in Commonwealth government agencies. Previous roles include several years as a Senior HR Advisor in the Fair Work Ombudsman where she had key responsibilities for change strategy, resources and success metrics within a major change project.
Eilish has experience working with a broad spectrum of clients and diverse industrial relations issues, as a team member and leader in geographically dispersed teams delivering optimal outcomes for complex HR projects. Eilish excels in recruitment, strategy, and the analysis of HR data. Prior to working in HR, Eilish managed government staff members to deliver high quality advice to members of the public, Ministers, Parliamentarians and other government agencies.
Recruitment and Selection, Shortlisting, Scribing
Eilish has a thorough understanding of the intricacies of merit-based recruitment, having contributed as a panel member and scribe for numerous government recruitment exercises across multiple levels.
She has developed interview questions and managed the scheduling of interviews and work tests. Her skills include applicant shortlisting, interviewing, scribing, reference checking and candidate care. She is known for her attention to detail, communication, well-balanced decision making, and practical application of the government recruitment framework.  Eilish is skilled in providing feedback to unsuccessful applicants where required.
People Policy and Practices
Eilish has supported the development of change management strategies, leading and monitoring the change management process, including resource development to support cultural change management in a large organisation. She has created performance management strategy guides and procedures, and gone on to implement the same processes as a manager, including KPI reporting and framework implementation.
Industrial Relations Legislation
Eilish has extensive experience in interpreting, explaining and applying The Fair Work Act and associated instruments, including Enterprise Agreements and Modern Awards. Eilish has provided specialist support to government staff members regarding federal award and agreement interpretation for over 200 industrial instruments and associated legislation. She has delivered extensive industrial relations knowledge training to many staff over the years, throughout multiple IR legislation changes since 2010.
Would you like to work with Eilish?
Contact us to discuss availability and how she can help you and your organisation.