Consultant Profile
Meet our highly qualified and experienced team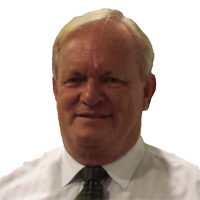 Specialisation
Recruitment & Selection
Scribing
Shortlisting
Qualifications
B Arts (Philosophy / Sociology)
Career Details
Doug has been a senior recruitment consultant since 1999, joining Merit Solutions in 2008, and has undertaken recruitment roles for the Australian Public Service, the Queensland Public Service and in the private sector. Prior to entering the recruitment industry, Doug had several decades of experience in the public sector, in a variety of policy and operational roles. He has recent experience as a Director in the Queensland office of the Department of Immigration and Citizenship. He spent most of his career with ASIO where he spent seven years at the Senior Executive Service level and was a Division Head at the time of his retirement. He has extensive experience in strategic planning and corporate management, including planning and implementing human resource strategies.
Recruitment and Selection, Shortlisting, Scribing
Doug can undertake all facets of the selection process, from initial short listing through to participating on or chairing Committees, scribing, managing Assessment Centres, reference checking and selection report preparation. He has worked with a great many Selection Committees, considering candidates at all levels from new graduates through to Senior Executive Service officers. He has been involved in the very detailed and complex processes involved in recruiting graduates into ASIO, in bulk recruitment rounds focussed on very large numbers of vacancies which need to be filled quickly, through to the more streamlined recruitment processes now employed in many parts of the public sector. Over many years Doug has worked with Committees of differing experience in recruitment processes and can readily adapt to provide the levels of involvement sought from each Committee.
Organisational Design
As a member of the Senior Executive Service in the Australian Public Service, Doug led reviews of resource allocation and usage, led a future directions taskforce that resulted in a restructure of ASIO and played leading roles in numerous structural reviews for areas of ASIO. He is very experienced in the development of job descriptions for technical, professional and managerial roles up to senior executive level.
Research, Analysis and Reporting
Doug is skilled in writing and reporting at executive level. He has been responsible for the coordination of cabinet submissions and memoranda in the Australian Government. With ASIO, he undertook (and delivered) extensive analytical training and was, at one time, responsible for the management of ASIO's intelligence analysis function.
Organisational Development
Doug has extensive experience in developing strategic plans with a particular focus on change in organisations. He has also managed the implementation of these plans, developing strong corporate management knowledge and skills. He has particular ability in building commitment to change in people who are to be affected by it.
Would you like to work with Doug?
Contact us to discuss availability and how he can help you and your organisation.