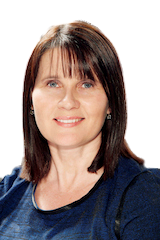 Specialisations:



Recruitment and Selection
Shortlisting
Scribing
Training and Development
Management Development
HR Policy and Practice

Qualifications:



Bachelor of Business (Human Resource Management)
Australian Human Resources Institute, Certified Professional
Career Details
Angela joined Merit Solutions in 2019 after more than 18 years' professional experience as a talent acquisition specialist and HR generalist in a mix of government and commercial organisations. Since joining Merit Solutions, Angela has been involved in various recruitment and selection projects across multiple departments. She is adept at working to client briefs and requirements, developing and maintaining networks, and leveraging her strong solutions focus to deliver quality products and services. Her clients have acknowledged her well-developed communication skills, professional expertise, and ability to coach and influence towards adoption of best practice solutions.
Recruitment and Selection, Shortlisting, Scribing
Angela combines a comprehensive understanding of the principles and processes of merit-based recruitment with practical experience in management development. With extensive experience in customised panel support for public sector clients, her skills include applicant shortlisting, assessment centres, interviewing, scribing, reference checking and candidate care. She has developed a range of written documentation including role descriptions, selection reports, organisational charts and training presentations, and is noted for the quality and timeliness of these materials. Angela has received frequent positive feedback regarding her interpersonal skills, and proactively engages with clients to deliver great hiring outcomes through quality preparation, processes and follow-up.
Training and Development, Management Development, HR Policy and Practice
Whilst in government, Angela held HR generalist positions in which she led and supported the delivery of a range of HR projects, processes and services, and provided advice on employee conditions and entitlements. She partnered with and coached managers on contemporary HR practice including building staff capability, addressing performance issues, and enhancing team culture. She developed and facilitated workshops and other fit-for-purpose offerings covering recruitment and selection, performance management, capability development, and change management. Having worked on reform projects, she has provided consultancy and advice on recruitment and broader HR solutions, policies and procedures, and liaised effectively with internal and external agency partners and stakeholders.
As a qualified and experienced HR practitioner, Angela is collaborative, agile and relational. Committed to reflective practice and ongoing learning, her recent professional development opportunities have been in the areas of targeted selection, workforce planning and strategic resourcing. In all of her roles, she has established a reputation for establishing productive relationships with clients and colleagues alike, and consistently providing excellent service.