Consultant Profile
Meet our highly qualified and experienced team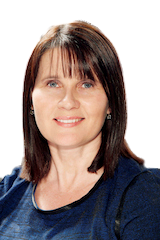 Specialisation
Talent Acquisition and Retention

HR Policy and Practices

Selection Support including Scribing and Panel Member Services

Organisational Restructuring and Design

Role Descriptions
Qualifications
Graduate Certificate (Human Resource Management)

Bachelor of Business (Human Resource Management)
Memberships
Australian Human Resources Institute – Certified Professional
Career Details
Angela joined Merit Solutions in 2019 with approximately 20 years' professional experience as a HR manager, senior consultant, and talent acquisition specialist in a mix of government and commercial organisations. She has worked across diverse Queensland Government agencies including Corrective Services, Queensland Audit Office, Child Safety, Youth & Women, Transport & Main Roads, and Emergency Services. Angela has delivered consulting services to a wide range of clients in the public, private and not-for-profit sectors.
Angela is dedicated and genuine in her approach, with excellent interpersonal and organisational skills. She operates effectively at strategic and tactical levels and displays a pragmatic style aligned to business drivers. Her reputation for consistent service excellence is supported by her key values of integrity, trust and fostering long-term relationships.
Recruitment and Selection, Shortlisting, Scribing
Angela combines a comprehensive understanding of the principles and processes of merit-based recruitment with practical experience in talent management. Her skills in providing panel support for public sector clients include shortlisting, assessment centres, interviewing, scribing, references, and pre-employment checks. She has produced written documentation including selection reports and is noted for the quality and timeliness of these materials. She is adept at working to client requirements and delivering quality hiring outcomes through preparation, processes, and candidate care.​
HR Policy and Practices
Whilst in government, Angela led and managed divisional HR teams in the delivery of projects, processes and services, and provision of advice on employee conditions and entitlements. She has developed and implemented various policies and practices such as HR delegations and induction programs, and facilitated change management working groups, leadership development programs and staff engagement strategies. At Child Safety, Youth & Women (CSYW), Angela produced a state-wide on-boarding toolkit for Child Safety Officers and undertook benchmarking and research to inform development of a workload management guide. She has a track record of promoting and embedding continuous quality improvement frameworks and measures into policy and procedures.
Learning and Development
Angela has partnered with managers on contemporary learning and development initiatives including building staff capability, addressing performance issues, and enhancing team culture. She has delivered workshops and other fit-for-purpose offerings covering recruitment and selection, performance management, capability development and change management. Her clients have acknowledged her well-developed communication skills, professional expertise and ability to influence towards adoption of best practice solutions.
Organisational Design, Workforce Planning and Role Descriptions
Angela has played a key role in organisational restructuring including design of the CSYW Redress Scheme Secretariat and developing and benchmarking Queensland Treasury Corporation role descriptions. She understands the principles of job evaluation and is trained in the Queensland Government (JEMS) methodology, enabling her to provide clients with assistance in preparing job analysis documentation. Through her involvement in public sector reform projects, she has provided specialist recruitment and retention support, and liaised effectively with internal and external agency partners and stakeholders.
Would you like to work with Angela?
Contact us to discuss availability and how she can help you and your organisation.