Building A Team Through Performance Conversations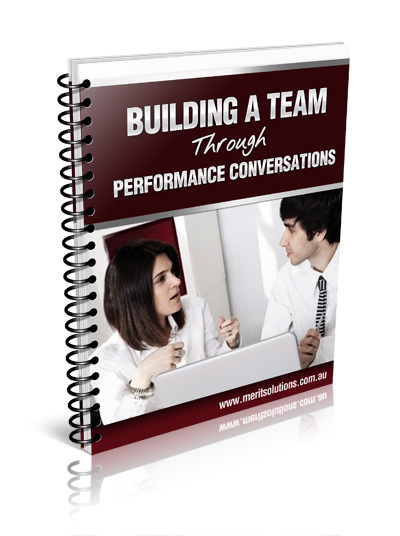 You get six great chapters in this ebook:
1. Learning to Shape Team Culture
– What unwritten rules are you creating?
2. Active Listening: Attend, Listen, Learn & Motivate
– Your listening builds a culture of mutual respect.
3. Shaping Team Culture though Performance Conversations
– Communicating and reinforcing expectations.
4. Managers are Not Exempt from Poor Performance
– What message is your inaction conveying?
5. The Power of Positive Feedback
– Creating a productive team culture through positive feedback
6. You are Branding Yourself as a Manager Every Day
– You brand yourself daily by your works, actions and inaction