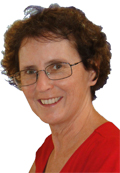 Specialisations:



Organisational and Business Improvement
Executive and Base Level Recruitment and Selection
Stakeholder Engagement
Workshop Facilitation
Policy Development
Report Writing

Qualifications:



Bachelor of Social Work
Bachelor of Business (Accounting)
Associate Fellow Australian Institute of Management
Career Details
Judy has thirty years experience in a variety of public service roles with her last ten years in the government sector in senior executive positions. She has managed a range of corporate support areas, including finance, human resources and information technology, as well as service delivery and policy functions.
Since leaving the public sector to work as a consultant she has undertaken policy development and organisational and business improvement assignments for a range of national and state based organisations. She has sound written skills having authored a number of reports for government and public audiences. Judy joined Merit Solutions in 2014.
Organisational and Business Change
As a manager Judy has implemented a range of organisational and business change initiatives driven by her passion for results and system and process improvement. She has also managed the introduction of a number of major government change and policy directions. She has fostered and developed work place cultures and leadership teams which are focused and empowered to deliver.
As a consultant she has reviewed policy and organisational structures and processes to assess risk and opportunities and improve efficiency and effectiveness. She has provided reports and recommendations based on sound analysis and stakeholder engagement with a focus on business outcomes.
Stakeholder Engagement and Facilitation
Judy has well developed stakeholder engagement skills and is competent to undertake one on one and group engagement. She has strong facilitation skills focusing on achieving shared understanding, agreed decisions and next steps.
She has chaired multi agency committees managing whole of government change initiatives as well as industry forums. As a manager she was highly engaged with staff, building commitment to change and business improvement. As a consultant she has undertaken substantial stakeholder engagement – assessing issues and analysing opportunities and barriers to achieving desired client outcomes.
Recruitment and Selection
As a manager Judy was involved in a range of executive and base level recruitment processes. She has chaired panels, developed position descriptions and organisational structures.
As a consultant Judy has undertaken shortlisting, referee checking, interview support and development of selection documentation.