Consultant Profile
Meet our highly qualified and experienced team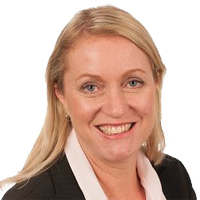 Specialisation
Recruitment
Selection
Shortlisting
Scribing
Role Descriptions
People Policy and Practices
Qualifications
Bachelor of Business (HRM)
Certificate IV Training and Assessment
Memberships
Australian Human Resources Institute, Member
Career Details
Penny commenced with Merit Solutions late in 2007 and brings with her a range of skills from across the private and public sectors. Since her career change to HR in 2002, she has specialised in training and development, generalist consulting, specialised projects and HR metrics and analysis.  Before joining Merit Solutions, Penny worked with Infohrm as a Senior Consultant and Team Leader for the Member Services Department.  Here she consulted to both public and private sector organisations, focussing on the importance of workforce reporting and analytics and aligning HR strategies to business outcomes.  Previously, Penny worked as a HR Consultant with the Australian Securities and Investment Commission after many years in the finance industry in key operational and frontline management roles.
Recruitment and Selection, Shortlisting, Scribing
Penny has worked extensively as an independent panel member, selection consultant and scribe on a number of selection exercises with the Brisbane City Council, a range of Queensland Government agencies and previously with the Australian Securities and Investment Commission.  Positions range from Executive to Administration, with roles from Senior Lawyers and Project Managers to Administration and Graduate positions. Penny has managed the recruitment and selection process from concept to induction and has provided advice to panels on selection criteria, short-listing, interview preparation and report writing.  She is noted for her good humour, timely responses and strong client focus.
Structures and Role Descriptions
Penny has worked with a range of clients in the development of well targeted role descriptions up to executive level.  Her experience across both the public and private sectors ensures that she brings a contemporary framework on organisational design and capability requirements.  She also has an excellent understanding of the links between good role descriptions and effective and efficient recruitment outcomes.
Coaching and Training
Penny has an excellent understanding of recruitment and selection processes and vast experience with public and private sector selection processes.  She is skilled in coaching job applicants in the development of well targeted resumes and applications.  Penny has also delivered training for job applicants and selection panels.
People Policy and Practices
Penny project managed the Australian pilot 'work from home' project, for a large multinational organisation.   She has also undertaken qualitative analysis of public sector recruitment and selection processes and trends using statistical data, including time to fill, time to start, turnover and cost of recruitment measures.  Through her experience at InfoHRM, Penny has a strong knowledge and understanding of trends in the public sector, particularly around turnover and absence and recruitment.
Would you like to work with Penny?
Contact us to discuss availability and how she can help you and your organisation.