Consultant Profile
Meet our highly qualified and experienced team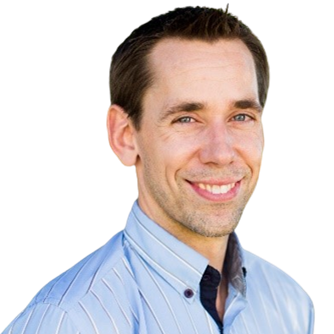 Specialisation
Recruitment and Selection Services
Shortlisting
Scribing
Report Writing
Community and Stakeholder Engagement
Workshops
Training
Qualifications
Bachelor of Science (Honours)

Master of Business Administration (MBA)

Current Ph.D. Candidate (Psychology)
Career Details
Mark joined Merit Solutions in 2022 after 16 years' experience in the not-for-profit sector including eight years as the CEO of Australia and New Zealand for an international not-for-profit organisation.
Throughout Mark's career he has had a focus on leadership development, especially on the formation and development of emerging leaders where his specialisation has been instilling the fundamental skills and mindset of servant-leadership, increasing self-awareness and reflective practice for leaders.  Mark commenced his career in Canada, moving to Australia about thirteen years ago
Recruitment and Selection, Shortlisting, Scribing
In Mark's career in the not-for-profit sector his experience as a manager has spanned end-to-end recruiting functions including design of organisational structure, human resource planning, marketing, recruitment, selection, performance management, and learning and development. Mark understands the importance of putting the right people in the right places doing the right things to ensure organisational effectiveness and success and he has played a key role in implementing highly effective human resource processes with good outcomes.
Mark has supported several major recruitment campaigns for graduate and professional recruitment within large Australian government agencies. He provided scribing, coordination, and reporting services as well as guiding selection panels in the consistent application of assessment benchmarks for structured interviews and assessment centre activities.
Mark's practical skills include applicant shortlisting, interviewing, reference checking and providing quality candidate care. With expertise in preparing written documentation, Mark produces high quality selection documentation, including selection reports, for his clients.  He is familiar with typical recruitment software and experienced in using it to ensure a smooth recruitment process and good candidate care.
Other Achievements
As a CEO, Mark was responsible for the whole gamut of organisational performance including finance, marketing, and quality service delivery. He worked closely with a volunteer Board of Directors, guiding and supporting them to meet governance standards as a registered charity in compliance with the Australian Charities and Not-for-profits Commission legislation and obligations.  He also oversaw the engagement of a substantial team of full-time volunteers working with schools, universities, and communities across Australia and New Zealand.
Mark is an experienced facilitator and public speaker, running workshops and contributing as a speaker for conferences in Australia, South Africa, Canada, New Zealand, and Uganda.
Would you like to work with Mark?
Contact us to discuss availability and how he can help you and your organisation.