Consultant Profile
Meet our highly qualified and experienced team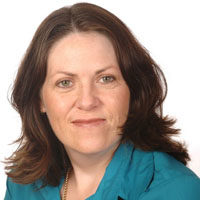 Specialisation
Recruitment
Selection
Scribing
Shortlisting
Workforce Planning
Job Descriptions
Job Evaluation
People (HR) Policy and Practices
Talent Acquisition and Attraction Strategies
Qualifications
Bachelor of Commerce (OB & HRM)
Bachelor of Arts (Film & Media)
Graduate Certificate (Business)
Graduate Certificate (Philanthropy and Not for Profit Studies)
Career Details
Lisa rejoined Merit Solutions in 2016, building on her previous experience with us as a Consultant for almost ten years. In the intervening period, she was Manager, People and Capability with the Public Trustee where she was heavily involved in the implementation of their workforce plan. More recently, she worked on developing talent attraction strategies for a state government department. Lisa's experience in senior HR roles in the Queensland government includes the management of the Recruitment function in Queensland Treasury.
Recruitment and Selection, Shortlisting, Scribing
Lisa has worked as an independent panel member or scribe on numerous recruitment exercises for local and state government agencies. She has assisted panels with selections for managerial, professional, technical and administrative positions up to Senior Executive Service level. In assisting panels to improve selection outcomes, Lisa has developed interview questions, work sample tests and role play based assessment methodologies.
Within the Queensland Government, Lisa was heavily involved in consulting with senior management on selection and recruitment requirements and determining the best methodology for attracting quality applicants. She has a passion for improving the efficiency and effectiveness of Public Sector recruitment and has specialist knowledge on behavioural based questioning, rating performance and selection strategies and techniques in general.
People Policy and Practices
Lisa worked as a Manager and Senior HR Consultant in the areas of People and Capability, Workforce Planning and the development of HR policy. In particular, she has written Recruitment and Selection policies and training manuals and delivered training in this area. Lisa also has strong experience in working with private sector clients to develop and utilise workforce planning and HR policies.
Organisational Design
Lisa has considerable experience in the review and development of role descriptions and has an excellent understanding of the Queensland Government methodology for job evaluations (JEMS). She has provided professional assistance to clients in the timely preparation of Job Analysis Questionnaires for JEMS evaluations.
Other Achievements
Lisa is also very entrepreneurial and values driven. She co-owns a small Internet marketing business and with her husband, co-founded a not-for-profit organisation that provides supported accommodation and assistance to those who are homeless or at risk of homelessness.
Would you like to work with Lisa?
Contact us to discuss availability and how she can help you and your organisation.