Consultant Profile
Meet our highly qualified and experienced team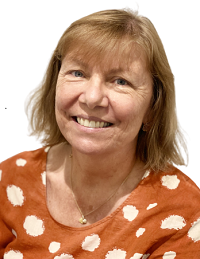 Specialisation
Shortlisting
Independent Panel Member
Scribing
Report Writing
Panel Support
Reference Checking
Records of Meeting
Board Minutes
Editing
Qualifications
Certificate IV Training and Assessment
Bachelor of Arts
Career Details
Kate has been working as a recruitment and selections specialist for a range of public sector clients in Brisbane and Canberra since 2009 and joined Merit Solutions in 2021. Prior to this she achieved a senior level within the commonwealth government in Canberra in a number of agencies including the Commonwealth Ombudsman's Office and Prime Minister and Cabinet. She has worked in paralegal roles which involved appearances before the Administrative Appeals Tribunal. Her expertise ranges from investigating grievances to assessing medical and other evidence and analysing complex information. Kate has been a preferred supplier of minute-taking services to an Indigenous NGO. Kate also has 5 years' experience as a magazine editor and technical editor. Her communication skills are polished and professional.
Recruitment and Selection, Shortlisting, Scribing
Kate's selections expertise covers entry level positions through to CEO roles and she has regularly undertaken shortlisting on behalf of a panel as well as scribing, referee checks and report writing. Her extensive background encompasses work with local government, state government and commonwealth government departments and related organisations. Her focus is on ensuring each client receives customised service. Kate's flexible and thoughtful approach has assisted many panels to successfully complete processes with minimal delay. She brings a range of knowledge and skills to each assignment, such as: understanding of selection processes, procedural fairness, nuanced language, awareness of governmental and broader context. During her commonwealth government career, Kate was seconded for 12 months to the former Merit Protection and Review Agency where she chaired Promotion Appeal Committees.
Governance and Integrity
Through her government career, Kate undertook a number of roles which required a deep understanding of policy and governance requirements. She was a Review Officer with the former Department of Social Security and progressed to work as a Senior Investigations Officer in the Office of the Commonwealth Ombudsman. Kate can be relied upon to confidently apply policy requirements and Directives to her selections work.
Other Achievements
In addition to her government-related work, for a number of years Kate also managed the commissioning and editing of three nationally-available craft and art magazines. This included selecting themes for each issue, identifying suitable contributors, editing content, and liaising with the production team. She is also a successful technical editor which involves close attention to a document and amending small details as well as highlighting and correcting broader issues such as readability and overall consistency.
Would you like to work with Kate?
Contact us to discuss availability and how she can help you and your organisation.