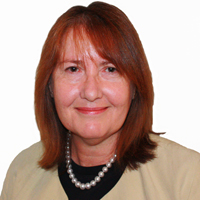 Specialisations:



Strategic Performance Planning
Organisational Development
Recruitment
Coaching
Facilitation

Qualifications:



Bachelor of Arts (Psychology), University of Queensland
Graduate Certificate Policy Analysis, Griffith University
MBA (Human Resources, Organisational Development, Marketing), QUT
Fellow of Australian Human Resources Institute
Member of Australasian Evaluation Society
Career Details
Judith is an experienced leader of people, programs and projects specialising in effective strategic planning, performance, change, organisational development and human resource results for organisations in the banking, finance, legal, management consultancy and government industries. Her experience has included the roles of Program Manager (Evaluation & Review), Director (Corporate Planning & Performance) and Principal Policy Officer in the public sector including the Department of Transport and Main Roads from 2006-2012 and the Department of Industrial Relations and Public Service Commission from 2000-2006. She was State Human Resources Manager for a national law firm from 1998-2000 and previously worked as a Human Resources and Marketing Executive in the private sector in Australia and the UK. Judith has also tutored at graduate level in Bachelor of Business at QUT focusing on human resources and organisational development.
Recruitment and Selection
Judith has a long history in recruitment and selection as a line manager and as an external consultant in executive recruitment. She brings a strong strategic and talent management perspective to recruitment along with an understanding of merit principles and best practice in this field. Judith understands and has contributed to the development of policy and practices in the Queensland Government while also bringing a wider perspective from her private sector experience.
Organisational Development
Judith has been accountable for program evaluation as well as organisational strategic planning and reporting at board and senior executive level. She has been responsible for leadership development strategies including the management of coaching and mentoring. Other achievements include identifying, developing and driving culture change and facilitating flexible work practice and diversity outcomes. In particular, Judith led the development and implementation of a strategic thinking/planning/performance reporting program across an organisation that resulted in effective change at board level, a partnership approach to achieving result responsibilities at divisional level, and the organisation being recognised as a best practice example for strategic performance planning across the sector.
Strategic and Business Planning
As Manager (Corporate Planning) and Director (Corporate Planning and Performance with the Department of Transport and Main Roads, Judith spent three years focussed on governance, strategic thinking and business planning strategy, reporting up to Board of Management level.  With Merit Solutions, she has worked with several clients in the State and local government to facilitate strategic or business planning.
People Policy and Practices
Judith's work in the public sector on behalf of central agencies included the negotiation and implementation of organisational health requirements, enterprise agreement work and the development and publication of flexible work practice policies and practices.
Other Achievements
Judith is a Fellow of Australian Human Resources Institute and has contributed to this professional body in a range of roles including Vice-President (Professional Development) Qld, Vice-President (Membership) Qld, Chair HR Practices Day Qld, Chair Special Interest Groups Qld and Chair for National Conference sessions.