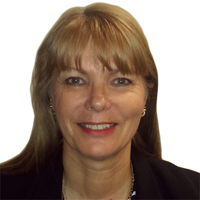 Specialisations:



Recruitment
Selection
Shortlisting
Scribing
Report Writing
Communications
Workforce Planning
Employee Engagement

Qualifications:



Bachelor of Commerce (Accounting)
Advanced Diploma of Government (Management)
Career Details
Joyce recently joined Merit Solutions following a 30 year career with the Australian Taxation Office where she held positions at Director level in Community Engagement, Communications & Marketing for 5 years from 2009.  For a further three years, she was Project Manager for a series of workforce and system initiatives.  Joyce's background is in taxation administration where she has led substantial teams and managed projects focussed on business process improvement and policy review.  She also has excellent skills in communications, having led the development of a number of high profile information products for small business and the superannuation industry.
Recruitment and Selection
Joyce has extensive experience in selection processes, having chaired or served as a panel member for a wide variety of roles including operational, project, technical and management positions. Joyce has first-rate skills for supporting selections processes including the development of business cases, advertising strategies, role descriptions, selection criteria, shortlisting, interview questions, scenario/role plays, comparative assessments, referee reports and section recommendation reports. She is also experienced at providing post selection feedback to both successful and unsuccessful applicants.
Workforce Planning and Engagement
Over three years from 2006 to 2009, Joyce was responsible for delivering a number of human resource initiatives including detailed workforce plans, succession management strategies, employee engagement programs and mobility policies. In these roles, Joyce had a focus on maximising the potential and performance of employees through effective people management and a strong service ethic.
Other Achievements
Joyce was responsible for developing a comprehensive Secondment Framework to support the exchange of staff between government law enforcement agencies at both the State and Commonwealth levels. Elements included negotiation and execution of Memoranda of Understanding and formal Secondment Agreements between agencies, developing role descriptions, selection strategies, guides for managing staff remotely including the exercise of powers, policies for transitioning employees returning to home agencies and financial arrangements. The framework was subsequently adopted as corporate model across the Australian Taxation Office (ATO).