Consultant Profile
Meet our highly qualified and experienced team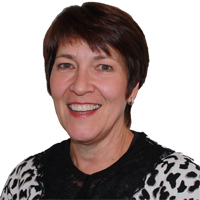 Specialisation
Recruitment and Selection
Shortlisting
Scribing – all up to Senior Executive Level
Learning and Development
Organisational Design and Development
Workshop Facilitation
Qualifications
Bachelor of Arts (Humanities)
Career Details
Jane joined Merit Solutions in 2008 and has subsequently led a range of recruitment, assessment & selections assignments, facilitated numerous workshops on a wide variety of topics and consulted on issues including organisational design and capability development. Her previous career spanned 28 years in a variety of Australian Government agencies managing service delivery as well as undertaking senior human resource management and project management roles. Specifically, her last four years in the Taxation Office included roles as Assistant Director, Organisation Development and Project Manager in the Workforce Strategy and Management Unit.
Jane's early background was in the management of client service delivery offices for Australian Government agencies including the former Commonwealth Employment Service, Austudy, and Centrelink. This practical experience as a manager leading large teams of up to 110 staff and delivering services in complex environments underpins her credibility as an external consultant.
Recruitment and Selection, Shortlisting, Scribing
With Merit Solutions, Jane has led full service executive recruitment assignments as well as project managing large exercises with multiple roles and a team of consultants. She has worked with agencies across three levels of government and the not-for-profit sector to provide client focussed recruitment and selection services. She has excellent skills in client engagement, quickly grasping position requirements, and undertaking professional assessment of candidates through application screening and structured interviews. She is noted for her expert advice, high quality documentation and timely service.
Previously Jane spent over 2 years single-handedly managing large scale national attraction, selection and recruitment projects for the Australian Taxation Office delivering hundreds of staff to multiple sites across the country. Job types included call centre operatives, debt collection officers and audit officers. A typical exercise involved 8000 applications for 600 vacancies in 5 cities. Jane has many years of involvement in selection panels, with specialist skills in report writing and post selection feedback.
Organisational Design and Development
Jane has significant expertise and professional experience in organisational design, organisation development and change management. As an external consultant, Jane led the development of a customised capability framework for a specialised workforce in one Queensland Government agency. This involved facilitation of a series of focus groups and workshops as well as ongoing advice about stakeholder engagement and change management. The outcome was acknowledged as a major step towards workforce transformation in order to deliver stronger alignment with new government priorities. She also played a key role in a significant change program focussed on developing a "one business" approach for entry level role descriptions in a technically focussed agency.
As Assistant Director, Organisational Development with the Australian Taxation Office, Jane was responsible for the successful implementation of a succession management strategy for tax technical staff. It involved understanding the risk posed by an aging workforce and buoyant labour market and working collaboratively to identify and implement appropriate interventions to prevent skills loss to the organisation. Jane has also managed large scale national change management projects for Centrelink, the Australian National Training Authority and the Australian Taxation Office.
Learning and Development
Jane is a core member of the Merit Solutions Learning and Development team. She is a driver for our ongoing course development and the designer of many processes for learner engagement and for the practical application of key concepts. Participants in her workshops frequently comment positively on the experience, enthusiasm and encouragement that Jane provides. Jane has enthusiastically contributed to the redesign and delivery of our workshops via virtual platforms across Queensland and interstate.
Jane has successfully run multiple workshops for selection panel members across different jurisdictions with customisation to reflect a range of capability frameworks. Building on her practical experience with recruitment and selection, she has delivered multiple workshops across the state for job applicants focussed on understanding public sector selection processes, resume and application writing as well as interview skills. Jane has provided job applicant training and career coaching as part of a large program of support that Merit Solutions provided for staff of a Queensland government department facing significant job losses. She brings a strong understanding of good practices from the point of view of selection panel members and job applicants. Jane has also delivered engaging presentations for school leavers and teachers who are supporting students to compete in a competitive job market.
Working collaboratively with Maria O'Leary, another of our Executive Consultants, Jane has co-designed and co-facilitated a series of workshops focussed on developing skills in managing complex groups and in stakeholder engagement. Repeat workshops saw the content evolve to meet the needs of the participant group. Jane has also facilitated training targeted at middle managers to develop skills in managing staff in operational and service delivery environments. Courses have a strong practical focus and cover issues including providing feedback, managing staff through change and managing poor performance. Jane has successfully delivered customised training encouraging adoption of a client framework for project management and building change management capacity for project staff and project leaders.
From a broader employee relations perspective, Jane has applied her expertise to develop and deliver short workshops for participants preparing to undertake the role of Discrimination Contact Officer. Jane played a lead role in skilling participants for this important work and her well executed approach included promoting and embedding contemporary HR principles.
Workshop and Process Facilitation
Jane is a skilled facilitator who combines good process design with a personal style characterised by humour and positive energy. She has worked with a number of government and not-for-profit clients to design and facilitate workshops focussed on business process improvement. Jane has also worked with small business to identify reasons for poor productivity and staff conflict. She has developed successful strategies to address organisational issues and worked with managers to implement these.
With Centrelink, Jane was one of a small team of trained facilitators conducting customer focus group workshops. Jane was praised for her sensitivity and skill in handling contentious and emotional issues raised by customers and staff. This was a significant change management project to allow staff to experience highly sensitive customer feedback first-hand in a controlled environment. Jane facilitated workshops in which staff developed strategies to deliver improved and more personalised customer service and more effective organisational structures and procedures. Independent surveys revealed higher customer satisfaction levels in those offices she had worked with after implementation of the identified changes and improvements.
Would you like to work with Jane?
Contact us to discuss availability and how she can help you and your organisation.