Consultant Profile
Meet our highly qualified and experienced team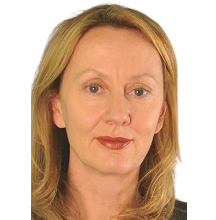 Specialisation
Recruitment and Selection Services
Shortlisting
Scribing
Report Writing
Communication Strategy and Implementation
Community and Stakeholder
Engagement
Workshops
Training
Qualifications
Bachelor of Arts (International Business), The American University of Paris, France
Master of Philosophy, The University of Queensland
Membership
Australian Writers' Guild Member
Career Details
Jane joined Merit Solutions in 2021 after 15 years' experience in public and private sector communications.
In the Northern Territory (NT) Public Service, Jane held the senior roles of Assistant Director Media, in the Department of Education, and Manager PR and Crisis Communications in the Department of the Chief Minister. During this time, Jane developed and implemented national teacher recruitment campaigns, worked on public documents for the NT's inaugural climate change policy and developed a whole-of-government crisis communications framework in collaboration with Security and Emergency Services.
Jane has extensive experience in cross-cultural communications, having worked in remote Indigenous communities and with peak Indigenous bodies, and co-ordinated departmental representation at peak events such as Garma, in Northeast Arnhem Land.
Jane's early career was journalism, reporting for major media companies such as Fairfax and News Limited. She has extensive international experience in Indonesia, Timor-Leste, France and the UK.
Recruitment and Selection, Shortlisting, Scribing
Jane's career has spanned both private and public sectors as a consultant and manager. She has been a Selection Panel member and supported a major recruitment campaign with scribing, coordination and reporting services. Jane has overseen the recruitment of staff and managed subcontractors. She understands the importance of recruiting the right people to ensure organisational success and she has played a key role in implementing highly effective recruitment processes with good outcomes.
Jane's practical skills include applicant shortlisting, interviewing, reference checking and providing quality candidate care. With expertise in preparing written documentation, Jane produces high quality selection documentation, including selection reports, for her clients.
Other Achievements
Jane is experienced in working in multi-lingual international environments and speaks Bahasa Indonesia and French.
Would you like to work with Jane?
Contact us to discuss availability and how she can help you and your organisation.