Consultant Profile
Meet our highly qualified and experienced team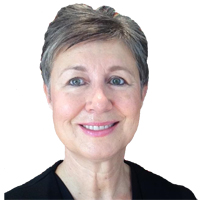 Specialisation
Recruitment
Selection Services
Shortlisting
Scribing
Report Writing
Communication Strategy and Implementation
Community and Stakeholder
Engagement
Qualifications
Bachelor of Business (Communication)
Career Details
Jane joined Merit Solutions in 2016. Her experience in both public and private sectors spans more than 25 years, with her time predominantly spent in senior management positions. For several years until 2012, Jane held a leadership position as Technical Director, Communication and Community in AECOM Australia – a Fortune 500 Company and Global Professional Services Consultancy. In this role, Jane successfully established and built a 60-strong team of Communication and Community Engagement professionals in Australia and New Zealand. With AECOM and in previous roles, Jane led the delivery of highly successful communication and community engagement programs for government, private sector, stakeholders and communities. Her early career was in the Australian Taxation Office in roles such as Client Service Supervisor, Public Relations Officer and National Project Officer.
Recruitment and Selection
Jane's career has spanned both private and public sectors and she has worked at all three levels of government both as a consultant and as an employee. She has been a Selection Panel member and Chair across several roles throughout her earlier eleven-year career with the Australian Taxation Office. More recently, she worked as a panel member for her State Government clients. Jane respects the need for highly effective recruitment processes and outcomes, as staff selection has significant consequences for organisational effectiveness. Its value cannot be underestimated. In her role as AECOM's ANZ Market Sector Leader for Communication and Community, she recruited, promoted, retained and performance managed staff from Graduate positions through to Technical/Senior positions. Jane was an adept recruiter whose professional staff were well respected across industry.
Organisational Development
As a Communication and Engagement specialist for more than 14 years, Jane understands people and organisations. She understands the complex environments that her government clients must navigate in balancing the competing tensions of effective policy development, program delivery pressures, public accountability and constant scrutiny in an ever-evolving public sector environment. During Jane's past fifteen years in the private consulting sector, she has effectively attracted, developed and retained key talent, adding extensive value to her employers in delivering diversified skill sets that contributed significantly to meeting the needs of public sector clients, communities and stakeholders.
Other Achievements
Jane and her teams have led communication and consultation programs for high profile engineering and infrastructure projects across Australia, having won awards from the Society of Business Communicators, Public Relations Institute of Australia, International Association of Business Communicators and Planning Institute of Australia.
Would you like to work with Jane?
Contact us to discuss availability and how she can help you and your organisation.