Consultant Profile
Meet our highly qualified and experienced team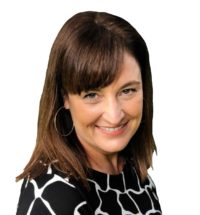 Specialisation
Recruitment
Selection
Shortlisting
Scribing
Report Writing
Coaching and Mentoring
Learning and Development
Qualifications
Bachelor of Arts Degree (Political Science) Macquarie University
Certificate IV Workplace Training and Assessment
Career Details
Helen joined Merit Solutions in 2018 after a diverse management career in Queensland Government spanning twenty years. Her most recent role was Service Centre Manager, Beenleigh Disability Services, where she led the operational service delivery changes for transition to the National Disability Insurance Scheme. Prior to that, Helen delivered the transformational change process for the Community Visitor Program in the (then) Office of the Adult Guardian using a best practice model focussed on the Program's people, processes and profile. Helen was also Director, Strategic Policy, Department of Aboriginal and Torres Strait Islander Policy and Development, where she played a key role in the Queensland Government's undertaking of the first formal report on wellbeing indicators for indigenous Australians.
Recruitment and Selection
Helen has extensive experience with public sector recruitment and selection, from participating in interviews for service delivery, policy, project, and management roles, to chairing panels. Helen has practical experience developing assessment benchmarks, designing selection techniques, short-listing candidates, scribing at interviews, performing the role of panel member or chair, completing comprehensive selection reports for consideration by the delegate, providing feedback to candidates, and obtaining referee reports. Helen consistently receives positive feedback from clients about her valuable insights into candidate presentation at interview and on the high quality of her reports (selection and referee).
Learning and Development
Helen is passionate about delivering dynamic, creative learning and development opportunities. In the workplace she has designed and delivered induction programs for new employees, and professional development opportunities for existing employees, including job application and interview skills. Helen enjoys empowering others through coaching and mentoring, with proven success at the Association of Queensland Women in the Public Service and the Australian Human Resource Institute.
Other Achievements
Helen has lectured at Southbank Institute of TAFE in the Business Management Faculty, teaching Workplace Training and Assessment, Work Life Balance, Recruitment and Selection, and Project Management. Helen has tutored undergraduate students at UQ Business School, in Managerial Skills and Communication, Organisational Design and Change, Recruitment and Selection, and Ethics in Business.
Would you like to work with Helen?
Contact us to discuss availability and how she can help you and your organisation.