Consultant Profile
Meet our highly qualified and experienced team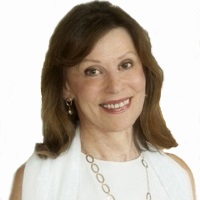 Specialisation
Recruitment & Selection
Scribing – up to Executive level
Shortlisting – up to Executive level
Training and Coaching
Organisational Development
Qualifications
Bachelor of Arts (Humanities)
Diploma in Professional Counselling
Certificate IV in Workplace Training
MBTI Accredited
Career Details
Hannelie has been working with Merit Solutions since early 2014. Prior to this, she was a change manager at Queensland Health where she assisted project managers to better plan, implement and evaluate ICT deployments throughout the state. Previously, Hannelie ran a boutique management consulting firm for ten years, providing services to public and private sector organisations in Brisbane, Sydney, Melbourne and the Asia Pacific region. Projects included organisational reviews, engagement surveys, organisational restructures, career management and outplacement, strategic planning, learning and development initiatives and a range of HR initiatives such as developing policies, procedures and HR frameworks. Hannelie's earlier career was in recruitment and the Sydney media where she honed her skills in relationship building, business development, project management and report writing.
Recruitment and Selection, Shortlisting, Scribing
With many years' involvement in government and private sector selection panels, Hannelie combines an excellent understanding of the principles of merit based recruitment with practical experience in workplace management. Hannelie is noted for her provision of expert advice, high quality documentation and timely service. Hannelie has specialist skills in report writing and providing HR support and advice. Previously, she provided a series of best practice recruitment and selection workshops to GCIT managers at the (Gold Coast Institute of TAFE). Hannelie also developed a comprehensive HR framework to support the rapid expansion of Service Corporation International (now Invocare), to facilitate best practice recruitment, selection and management of staff. Early in her career Hannelie worked in executive recruitment at Drake International, in the government and mining sectors.
Coaching and Training
Over many years, Hannelie has provided career coaching and training in resume and application writing as well as interview performance training. She also works on a one-to-one basis with individuals to support them in preparing high quality job applications and to prepare for interviews. Hannelie brings a strong understanding of best practice from the perspectives of both selection panel members and job applicants. With her recent experience in state government, she is very familiar with contemporary developments in public sector recruitment and selections. Hannelie has a strong interest in soft skills development and pioneered Emotional Intelligence programs which ran for nearly a decade within government departments. Hannelie's specialties also include customer service, building resilience and dealing with change. Hannelie is passionate about supporting others to learn and develop their skills. Participants in her workshops frequently provide positive feedback on the learning experience, enthusiasm and encouragement she provides.
Organisational Development
As an organisational development consultant, Hannelie led a number of strategic initiatives to assist rapidly growing organisations. Over a ten-year period Hannelie worked with FSG, a major Gold Coast based non-government organisation (NGO) which is in the disability sector. She helped them to strategically align their 300 programs and four locations and to optimise their internal operations and client services. She also later served on this organisation as a board member. Dress for Success is another NGO which was experiencing rapid growth after two years of operation. Hannelie conducted an organisational review and introduced several key strategies to ensure this organisation continues to be economically sustainable. These included growing the leadership team, improving workforce planning, better utilising technology and identifying methods for financial sustainability. At a major airline, Hannelie conducted a comprehensive review and provided recommendations to help the organisation consolidate their expansion to the next level.
Change Management
At Queensland Health, Hannelie led the research, design and implementation of a best practice change management approach, with associated tools to help improve capability in the IT project management area. Also within Queensland Health, she led a culture management campaign to help raise morale and improve culture during a critical time. This involved facilitating interviews where leaders and staff contributed their organisational strategies to turn around cultures. The project helped clinical staff to recognise their own successes along with lessons learned in a leadership capacity. These stories were published and promoted to help coach and mentor other staff. Prior to this, Hannelie provided change management consulting expertise to a range of organisations undergoing changes due to restructures, mergers or acquisitions. Her key strengths are change program design, program execution and sponsorship support. She also has high capability in each of the functions of change management including communication planning and execution, workforce transition, training planning and delivery execution, business process design and benefits realisation.
Would you like to work with Hannelie?
Contact us to discuss  availability and how she can help you and your organisation.