Consultant Profile
Meet our highly qualified and experienced team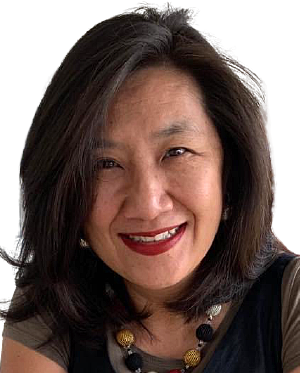 Specialisation
Recruitment and Selection
Shortlisting
Scribing
Report Writing
Reference Checking
Panel Support
Role Description Development
Customised Reports
Qualifications
Bachelor of Social Science
Post Graduate Diploma in Journalism
Diploma in Teaching and Training
Career Details
Delicia joined Merit Solutions at the start of 2021, bringing career experience from a variety of roles held in Australia and overseas, including Human Resources, Training and Public Relations positions. Delicia has worked in the field of Human Resources in both the private and public sectors, in generalist roles and ones more specifically focussed on recruitment and selection. Delicia's recent public sector experience includes dedicated HR advisory roles with Queensland Corrective Services, the Department of Transport and Main Roads and the Department of Natural Resources, Mines and Energy. Delicia has been the preferred supplier of Human Resource and confidential reporting services for an Indigenous Non-Government Organisation.
Recruitment and Selection, Shortlisting, Scribing
Delicia has worked in the field of Public Sector recruitment and selection since 2011, and has supported both State and Commonwealth agencies in recruitment drives, with a specialisation in fast paced high profile projects. Delicia has recruited for roles spanning the Administrative, Professional and Technical streams, from entry level to executive management.
Delicia's responsibilities have included the end-to-end management of recruitment and selection processes, from the design and placement of advertising to the onboarding of new staff. Delicia has also provided support and guidance to multiple panels and facilitated the efficient delivery of results through for example, shortlisting applications, developing interview questions, scribing and report writing, and completion of pre-employment checks.
Delicia displays a strong customer focus, combined with a thoroughness and adherence to regulatory and governance requirements in the conduct of her work. Delicia has a well-developed knowledge of current leadership and capability frameworks, policy and Directives as they relate to recruitment and selection in the public sector.
Role Descriptions
Delicia has regularly developed role descriptions and coordinated job evaluations as the starting point for recruitment. She has been engaged on a project basis by a Queensland Government client to revise role descriptions following the introduction of a new capability framework.
Other Achievements
Delicia has built a reputation as a provider of professional, confidential and efficient services throughout her career. In supporting public sector Boards and advisory groups, she has developed agendas, meeting papers and reports. She previously qualified as a Rehabilitation and Return to Work Coordinator and has advised internal clients on award interpretation and a wide range of HR issues. She has reviewed HR policies as well as designing and delivering training for staff of a community organisation.
Would you like to work with Delicia?
Contact us to discuss availability and how she can help you and your organisation.