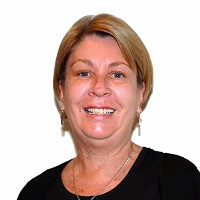 Specialisations:

Recruitment
Selection
Scribing
Shortlisting
Policy and Practices
Performance Management Analysis and Reporting
Quality Management Systems

Qualifications:
Bachelor of Business (HRM and Accounting)
Master of Business Administration (International)
Career Details
With over 20 years' experience in both public and private sectors, Beth has extensive knowledge and skills in best practice human capital management. From 2012 to 2014, she was Director, Divisional HR and Whole of Government Initiatives team in the Queensland Department of Health.   Beth also has experience in the private sector both here and overseas. In Brisbane she was responsible for all HR functions for a successful chartered accountancy firm. While in the Middle East, Beth performed similar functions for large multi-national architectural and engineering consultancies. Beth has also lectured/tutored at the Queensland University of Technology in subjects such as Recruitment and Selection, Work and Performance and Human Resource Practices. 
Recruitment and Selection
Beth has a substantial track record in recruitment and selection in both the public and private sectors in Australia and overseas. She was recently the Client Service Manager for a large recruitment exercise engaging 500 health personnel for a new seven-star hospital in Qatar. She has developed policies for recruitment and selection as well as strategies to recruit in competitive markets.  Through her experience at HR Director level in both the Queensland and Australian Governments, Beth has gained an excellent understanding of the principles underpinning public sector recruitment and has managed these functions to ensure both quality and compliance.  She has previously undertaken panel member and scribing assignments across both sectors. 
HR Policy and Practices
Through her HR management roles across the public and private sectors, Beth has developed policies and implemented practices around performance management, remuneration, workforce planning and learning and development.  She has worked with line managers to improve their performance management feedback capabilities.  While working overseas, Beth reviewed or initiated HR and operational policies to fit local cultural and legal environments.   
Quality, Analysis and Reporting
Beth has experience in analysing performance management data and developing user friendly reports for management decision making.  In addition to her role as HR Manager with an Australian chartered accountancy firm, Beth also worked with clients assisting with EEOC reporting requirements, external compliance audits and general HR advising. As well as HR and human capital strategies, she has developed and implemented policies for corporate governance, risk management and finance. She has extensive experience managing quality management system accreditation processes.