Consultant Profile
Meet our highly qualified and experienced team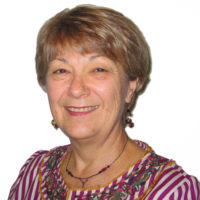 Specialisation
Recruitment & Selection
Shortlisting– all up to senior executive level
People Policy and Practices
Coaching & Training
Team Development
Strategic Planning
Focus Groups
HR Research
Reporting
Qualifications
Graduate Diploma in Business Administration
Graduate Diploma in Counselling
Bachelor of Arts
Accredited MBTI Practitioner
Career Details
Ann returned to Merit Solutions in 2018 after a career break. She previously worked with us as a consultant and facilitator from 2002 and this followed a substantial career in human resource management for a range of public and private organisations. Ann has led administrative teams, human resource operational teams and a workplace health and safety internal consultancy. For three years, Ann was HR Manager for the CSIRO Division of Tropical Agriculture where she provided leadership to the HR team and worked with the Senior Management Team on the people aspects of a significant change process. She subsequently undertook a number of contracts which involved leading and managing Divisional HR teams in two different CSIRO Divisions supporting senior managers and staff respond to organisational change as well as overseeing management of HR operations. Ann also worked as a Human Resources consultant in the Philippines for 2 years under Australian Volunteers International and is able to successfully adapt to effectively work with different cultural groups.
Recruitment and Selection, Shortlisting, Scribing
Ann has extensive experience in recruitment and selection in the state government and local government sectors and in a national scientific research organisation – supporting panels either as scribe or panel member. She has assisted with selections for managerial, professional, scientific, technical and administrative positions at all levels up to the Senior Executive Service. In particular, she has worked with clients to develop benchmarks, work samples and structured interview processes. Ann has been very successful in the management of large-scale selection exercises to achieve timely outcomes.
Coaching and Training
Ann's coaching and training experience covers career transition coaching and counselling, supervisor/management support, and conducting group training sessions. She worked for six years with specialist consultancies providing one-on-one counselling for individuals dealing with redundancy, supporting them in their transition and assisting identification of new employment and career opportunities. She has designed and delivered training and development activities for groups of retrenched workers to assist them in searching for jobs, preparing applications and interviewing techniques. Her support to supervisors and managers has been delivered in the form of one-on-one behavioural coaching and strategising, particularly in relation to managing poor performance issues. Ann has conducted numerous training sessions to public sector groups on job applicant skills including resumes, job applications and interviewing skills. She has also provided training to panel members on best practice recruitment and selection and performance management. Ann has experience mediating intra-team workplace conflict.
Organisational Development
Ann has experience in designing and facilitating team development activities for diverse teams. These activities have included:
workshops for new teams whose members have not worked together before,
development activities for existing teams to explore opportunities to improve team performance and interpersonal relationships
strategic planning workshops for multi-skilled research teams
facilitation of focus groups to developed recommendations for management to address staff survey results; and
facilitating team operational reviews
HR Policy and Practices
As an HR manager Ann has provided strategic advice to line managers on issues such as career development, performance management, downsizing and HR policy implementation. She played a key role in introducing new human resource management policies and practices in the both the private and public sector including introducing performance management systems, enterprise bargaining processes, workplace health and safety policy and practices based on risk management principles and staff surveys. She has researched and developed draft procedures for centralising the recruitment function in a national scientific research organisation. In a consulting assignment for a University steering committee, Ann researched and developed approaches to the management of intellectual property.
Research, Analysis and Reporting
Ann has expertise in synthesising and documenting workshop and focus group outputs – capturing the essence of a group's discussions and decisions so that they may be productively used further by the organisation. She has been frequently engaged to report on the outputs of focus groups, meetings and workshops.
Would you like to work with Ann?
Contact us to discuss availability and how she can help you and your organisation.