Consultant Profile
Meet our highly qualified and experienced team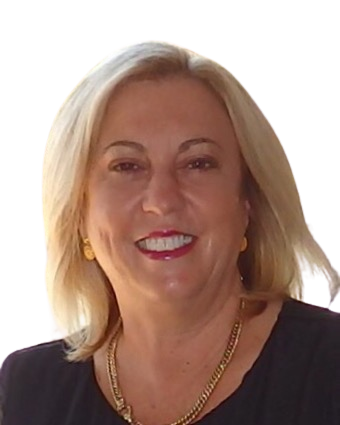 Specialisation
Recruitment & Selection

Shortlisting

Scribing

Organisational Change and Design

Role Descriptions
Qualifications
Diploma of Integrated Risk Management

Diploma of Frontline Management Call Centres

Project Management PRINCE II           
Career Details
Angela joined Merit Solutions in 2022 after over 20 years' experience managing programs and leading large virtual teams in service delivery for the Australian Public Service and finance sector. Whilst in government, Angela was responsible for various human resource initiatives including recruitment and selection, induction, training and managing large diverse teams. With Services Australia, Angela led a team contract managing a multi-million dollar outsourcing arrangement, developing performance frameworks and managing service delivery quality outcomes.  
Angela worked as an Australian Public Service employee for 17 years building a strong track record in the achieving results through leading teams and mentoring leaders, as well as change management and policy development.  She led Australia-wide dispersed teams, responsible for a program of workforce planning services for all contact centres within Services Australia. With all this leadership experience Angela understands the challenges of people management in a fast-paced and complex environment.  Angela's excellent interpersonal skills, her consultative style and attention to detail have attracted positive comments from various stakeholders, sectors and staff from all levels across government.
Recruitment and Selection, Shortlisting, Scribing
Angela combines a strong understanding of the principles of merit-based recruitment with practical experience in workplace management. With many years of involvement in selection panels, Angela has specialist skills in shortlisting, interview techniques, report writing and post selection feedback. She has worked with various Australian Public Service selection panels as a panel member and chair.  Angela has experience in analysing job requirements, with an excellent understanding of government capability framework standards.   She is noted for her professionalism, communication skills, provision of expert advice and quality and timely service.
Organisational Design, Workforce Planning and Role Descriptions
Angela has played a key role in organisational restructuring including design of a Services Australia workforce planning program and relevant role descriptions. She understands the principles of job evaluation, enabling her to provide clients with assistance in preparing job analysis documentation. Through her involvement in public sector reform projects, she has provided specialist recruitment support, and liaised effectively with internal and external agency partners and stakeholders.
Other Achievements
Angela also has extensive experiencing leading and managing within the contact centre industry in both Australian government departments and finance sector.   She has managed large virtual teams delivering quality customer service in complex and fast-paced environments.  She has an excellent understanding of this environment and can provide expertise and advice to clients regarding organisational structures, KPIs and leadership mentoring.
Would you like to work with Angela?
Contact us to discuss her availability and how she can help you and your organisation.