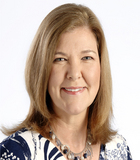 Specialisations:



Organisational Structures and Reviews
Executive Role Descriptions
People HR Policy and Practices
Executive Recruitment and Selection
Psychometric Testing
Coaching for Managers and Executives

Qualifications:



Master of Management
Bachelor of Commerce
Accredited Assessor CUBIKS PAPI (Psychometric Testing)
Accredited MBTI Practitioner
Accredited LPP 360 (360 Degree Feedback)
Australian Human Resources Institute, Certified Professional
Career Details:
Anne-Marie is the Managing Director of Merit Solutions. She consults extensively in the areas of strategic HR, job design, recruitment and selection. She has worked in human resource management for twenty years as a manager, internal consultant, central agency adviser and, since 1991, as an external consultant. Anne-Marie previously held senior positions in Human Resource Management in a number of Commonwealth Government Departments. She was Human Resources Manager and Manager Corporate Planning at the Greenslopes Hospital and a Senior Advisor with the Commonwealth Public Service Board.
Organisational Design
With extensive experience in reviews of strategy, structure, resourcing and operations for business teams and larger branches or divisions, Anne-Marie has a track record in the achievement of more effective outcomes for clients. Some past assignments have included a strategic review of the Trade Measurement function within the Office of Fair Trading and a review of the management structures in one Region of the Queensland Ambulance Service. Anne-Marie regularly reviews and develops executive role descriptions for clients.
Recruitment and Selection
Anne-Marie has extensive experience in recruitment and selection advice and assistance including a track record of effective delivery of executive selection services. She has frequently worked as an independent panel member, providing HR expertise and advice, for selections for a range of agencies across local and State Government including statutory authorities. She has advised on strategies to enable the effective management of the selection aspects of corporate restructuring. As Managing Director of Merit Solutions, Anne-Marie has coordinated teams of consultants to assist in large scale selection exercises.
With accreditation in the use of PAPI, a globally recognised Personality and Preferences Inventory, Anne-Marie advises clients on the application of this valuable tool in recruitment as well as coaching and team development. Anne-Marie is also licensed to administer both Verbal and Numeric Reasoning assessment tools which can be oriented to either Executive/Management roles or Operational/Administrative roles.
People Policy and Practices
Over many years developing, implementing and reviewing people policy and practices, Anne-Marie has worked closely and collaboratively with clients in the development of standards, policy and procedures in areas such as recruitment and selection, performance management, equity and diversity. Recent projects include the development of a new Recruitment and Selection Standard for the former Queensland Transport.
Organisational Development
Following more than a decade of professional leadership in this field, Anne-Marie's knowledge and experience in the use of action learning to achieve individual and organisational learning and continuous improvement is highly developed. She has designed and facilitated action learning based development programs utilising a combination of content delivery, project based learning, coaching or mentoring and learning groups.
Team Development
Anne-Marie's experience in designing and facilitating team development activities includes:
• Future search and strategic planning workshops for up to 100 participants;
• Development activities for existing teams to explore opportunities to improve team performance and interpersonal relationships,
• Strategic planning workshops for community, university, hospital, business and public sector organisations,
• Facilitation of focus groups to review current practices and develop recommendations for change.
Coaching and Training
Anne-Marie has extensive high level experience in coaching and mentoring managers and leaders up to executive level. She is accredited to use 360° feedback tools focussed on leadership, strategic intelligence and emotional and social intelligence. The leadership tools are based on capability frameworks adopted by the Queensland Government (Capability and Leadership Framework) and the Australian Government (Integrated Leadership System and Senior Executive Leadership Capability Framework).
Anne-Marie has also designed and delivered training in:
• Supervisory and management practices
• Consultancy Skills for HR Consultants
• Facilitation Skills for Trainers and Consultants
• Performance Management
• Training for Sexual Harassment Contact Officers
• Recruitment and Selection
Memberships
Action Learning and Action Research Association (ALARA), Life Member
View Anne-Marie's profile