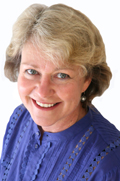 Specialisations:

Recruitment, Selection, Shortlisting, Scribing – all up to Senior Executive level
Documentation of Procurement and Executive Decision Making
Training
Coaching for Job Applicants
Facilitation
Organisational Development
People Policy and Practices
HR Research

Qualifications:
Doctor of Philosophy (Psychology)
Bachelor of Arts (Hons)
Cert IV Assessment and Workplace Training
Australian Health Practitioner Regulation Agency, Registered Psychologist No. 1368815
Action Learning and Action Research Association, Member

Career Details:
Working with Merit Solutions since 1998, Angela has been engaged as a consultant supporting public sector recruitment and selection as well as delivering training for selection panels and job applicants. Other consulting assignments over the past twelve years have involved the facilitation or documentation of consultation workshops and executive decision making, mediation of organisational conflict and research into HR practices and policies. Angela's prior experience includes ten years as a Lecturer at Griffith University in the School of Human Resource Management where she had a variety of teaching, research, and administrative responsibilities, as well as undertaking organisational and community consulting work. During this period she also worked as a consultant for the Centre for Australian Public Sector Management (CAPSM), training and assessing public sector management students. Angela's doctoral thesis examined social rules for face-to-face communication in Australian workplaces.
Performance Feedback
Angela's PhD thesis underlined the importance of performance management in Australian workplaces, most especially regarding regular conversations about work performance.  She has been studying, researching and training people in the skills required for effective feedback for over 25 years.  Performance conversations are a significant focus of Angela's work in delivering public sector management training and coaching for Julie Cork and Associates.  The Practical People Management training program has a strong focus on developing the applied skills required to deliver effective positive and corrective feedback, as a manager or supervisor.  In relation to selection work for Merit Solutions, Angela has coached panel members in framing and delivering post selection feedback.
Recruitment and Selection
Angela has worked extensively as a panel member or scribe for a range of government departments across all levels of government. She has shortlisted, developed selection tools, prepared selection documentation and provided post-selection feedback for panels in selections for senior executives as well as professional, technical and administrative positions.  This work has included the design and conduct of complex, large scale recruitment exercises, as well as filling multiple new positions following organisational restructure.  Angela's training in psychology has provided her with specialist knowledge on rating performance, psychological biases and effects in interviewing, as well as selection strategies and assessment techniques in general.
Organisational Development
Angela has undertaken extensive work in organisational consultancy and change agency, including team building, management training and professional development services, and the facilitation of skill building and communications training. She has specialist formal training in organisational development at the post-graduate level (as an organisational psychologist) and expertise across the range of OD elements including diagnosis and review, interventions such as training and evaluation. She also has significant skills and experience in the design and application of action research processes to achieve collaborative learning and continuous improvement in the workplace. Angela has designed and conducted strategic planning and team building interventions across a range of organisations (e.g., large local government departments, professional groups and numerous community groups).
Coaching and Training
Over the last 25 years, Angela has gained considerable professional experience in coaching and training, including the development of materials and processes, as well as delivery and evaluation. She has conducted intensive training in recruitment and selection for both panel members and applicants for staff in Queensland and Australian Government agencies over many years. She has an excellent appreciation of the variety of approaches being adopted by agencies in recent times and can provide workshop participants with a range of practical strategies for use as a job applicant or panel member. Angela developed Merit Solutions' interview skills workshop which draws on her expertise in this area. She has also provided personalised coaching to job applicants, assisting them to improve their resumes, job applications and interview skills.
Angela also works with Julie Cork and Associates in the delivery of training and coaching for middle managers in Practical People Management including communication skills, provision of feedback, team building, dealing with conflict, and recruitment and selection. Her specialised expertise in organisational communication, as well as experience in facilitation, team building, mediation, individual and career counselling and coaching services, enables Angela to be flexible in tailoring her approach to meet client requirements and employ a variety of approaches to maximise effectiveness.
Research, Analysis and Reporting
Through her professional education and experience over the last 25 years, Angela has developed very strong research, analysis and reporting skills. Her expertise is founded on formal training as a psychologist and demonstrated by her research qualifications (Honours 1 and PhD) and appointment to Noosa Biosphere's Education Research and Development Board. Angela is adept in both quantitative (psychological tools and surveys) and qualitative (interviews, focus groups, content analysis) research and analysis techniques. Early in her career she worked full time as a researcher for the Personnel and Industrial and Section of the Qld Electricity Generating Board/Commission on projects such as a state-wide communications survey and pattern analysis of absenteeism data, during a period of intense industrial conflict. Subsequently, she has applied these skills across a range of organisational contexts in contract and consulting work such as evaluations, training needs analyses, and assisting in strategic reviews of recruitment practices and engagement options. She has strengths in critiquing research strategies and tools and a record of achievement in delivering research methods programs and supervising student research projects at the undergraduate and postgraduate levels.
Angela also has experience documenting a broad range of public sector processes including evaluations of grant applications, competitive tenders and funding decisions. An example of her work includes the facilitation of expert panel decision-making and process development for the Australian Development Research Awards. This work involved the documentation of decisions, including queries to peer reviewers, written feedback to applicants and a review of program with recommendations for improvement.
People Policy and Practices
Angela has 25 years professional experience assisting managers with a broad range of HR issues. Her research and evaluation work has underpinned reviews and discussion papers that have contributed to the development of improved people policy and practices in areas such as:
– attraction strategies for planners in the local government context;
– engagement options for specialists undertaking high level public sector contracts; and
– employee and family responses to shiftwork in large private sector organisations.
View Angela's profile